Simply follow the below steps:
Enter the amount you would like to send

You will be shown a list of recipients.

Hold the recipient name whose details you wish to edit for a few seconds and you will get the option to edit the details.

Enter the updated details.

Select

'Save'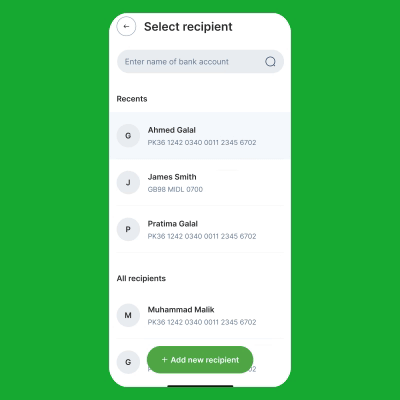 Note: This service is currently available from UAE to PAK. More corridors are opening soon.