Booking a ride through the Careem app is easy.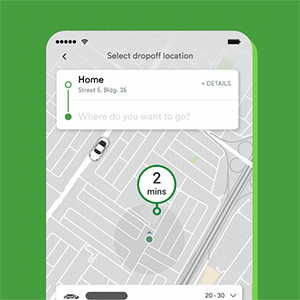 Enter your pickup and dropoff locations, select your car type, check the fare estimate, and you're ready to go!
After confirming your pickup location, you can tap on "+ details" next to the address to give your Captain any extra info about your pickup.
Note that, to see the estimated price for your ride before you book, you need to enter a dropoff location.
You can add or change your dropoff location at any time before or during your ride. You can not add more than one dropoff on mobile, but you can always ask your Captain to make multiple stops, which will affect your initial estimated fare.