Upfront estimated arrival time: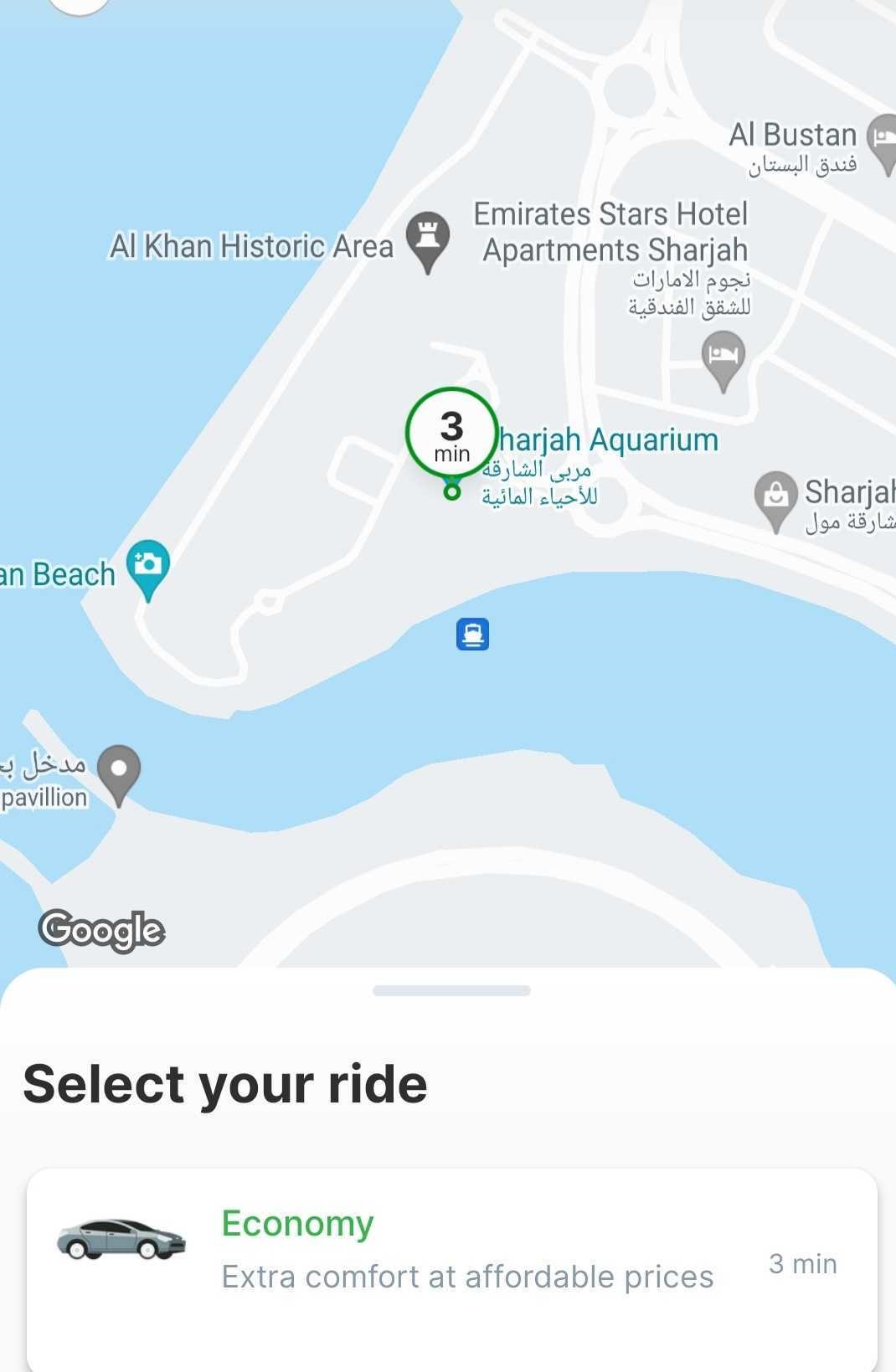 After you confirm your drop-off and pickup locations, the app displays a time inside a circle in the middle of the map. This is an estimate of how long nearby Captains should take to arrive at your pickup location. This is the upfront estimated time of arrival, (ETA).
Captain estimated arrival time: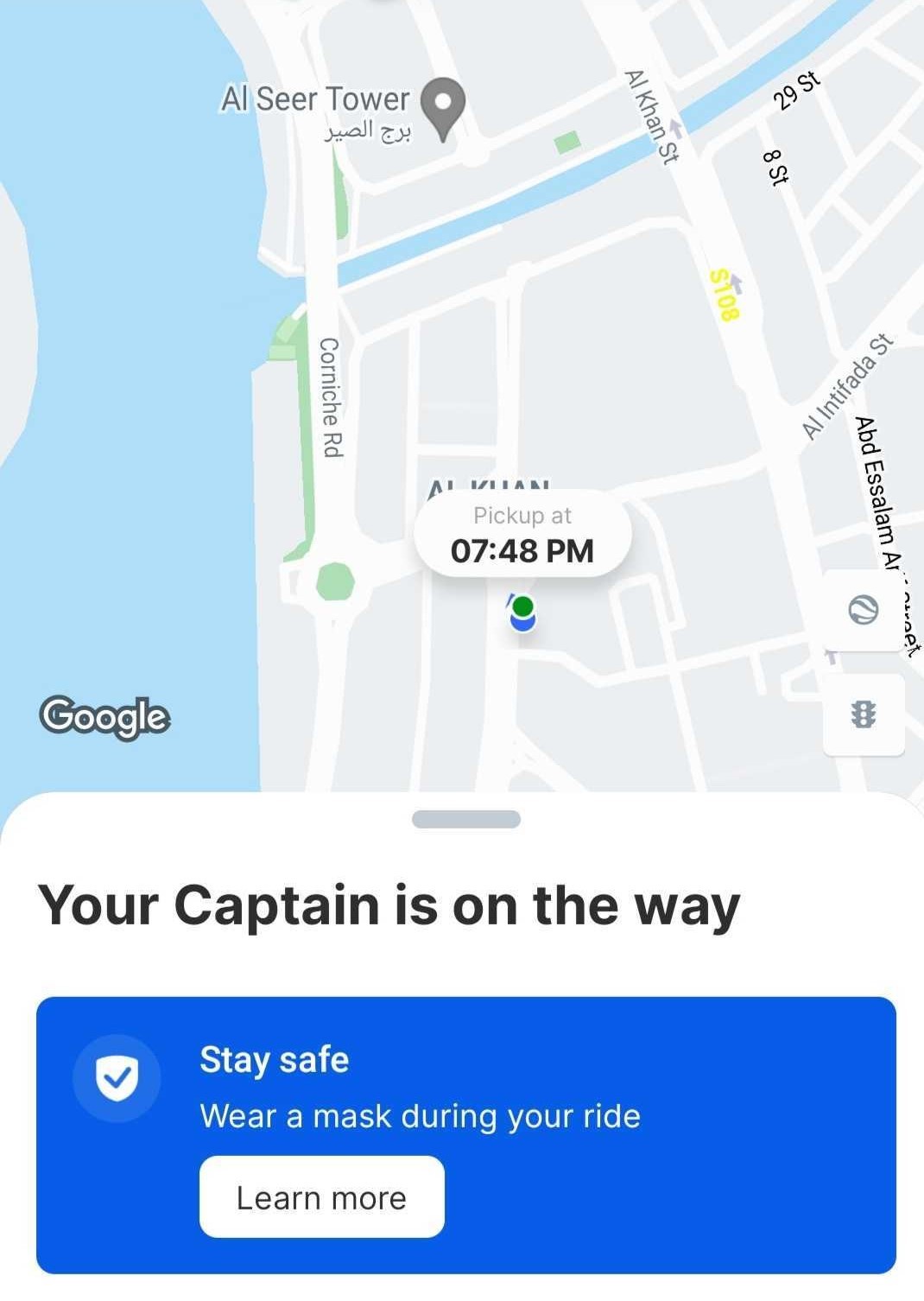 Once the booking is confirmed, we show you the actual time based on the distance of the assigned Captain from you. This estimate is more realistic, but may differ based on traffic conditions while the Captain is en route.
Note that:
These estimated times are not guaranteed.

A variety of external factors like heavy traffic, detours, roadworks, construction, or unstable weather could affect travel time.