The process usually takes only a few mins.
If we need to manually review your identity, it may take a couple of days. You will see the status of your identity verification inside Pay.
In the meantime, if you send money, we'll line up the transaction and it will automatically be sent once you're verified.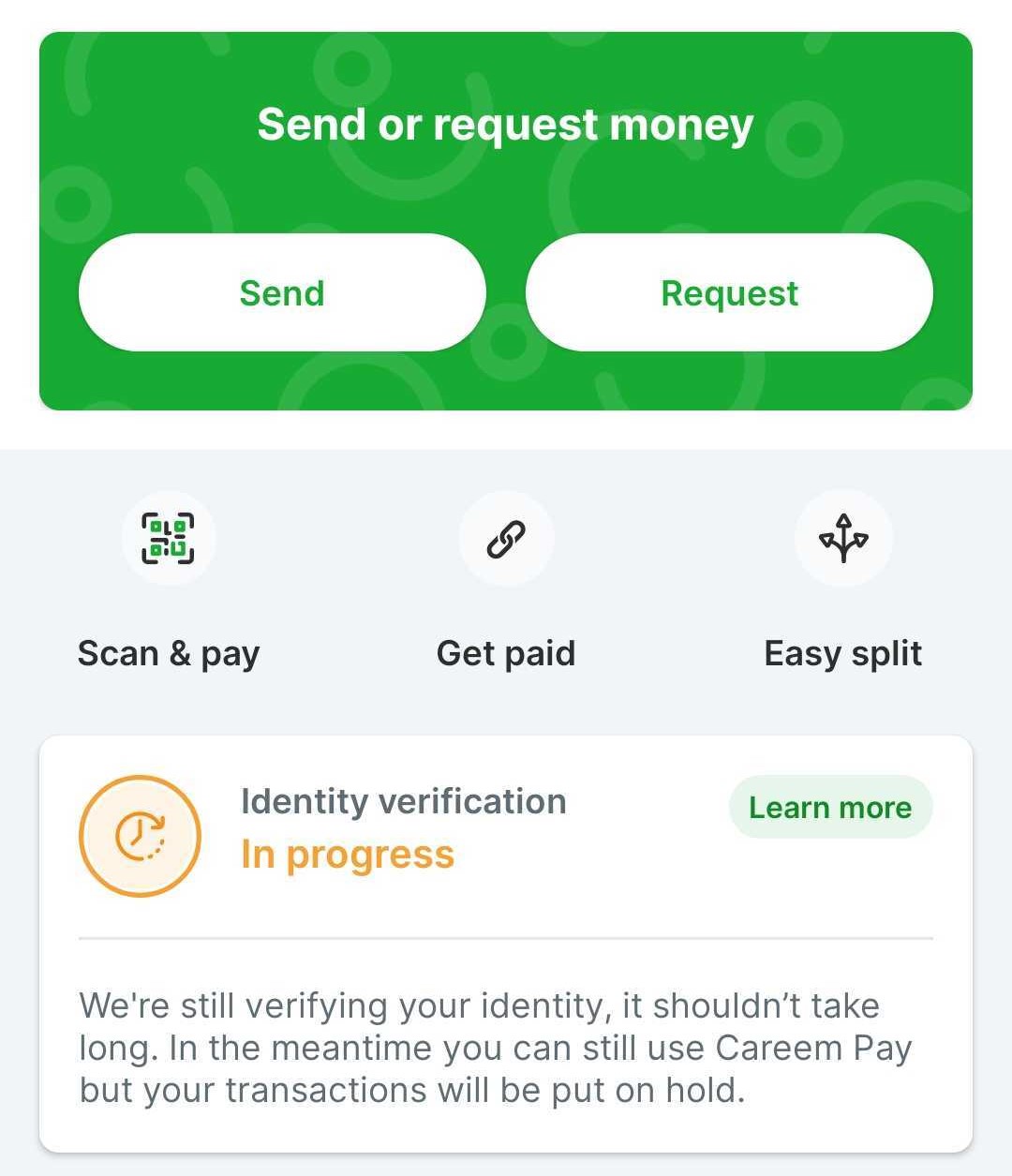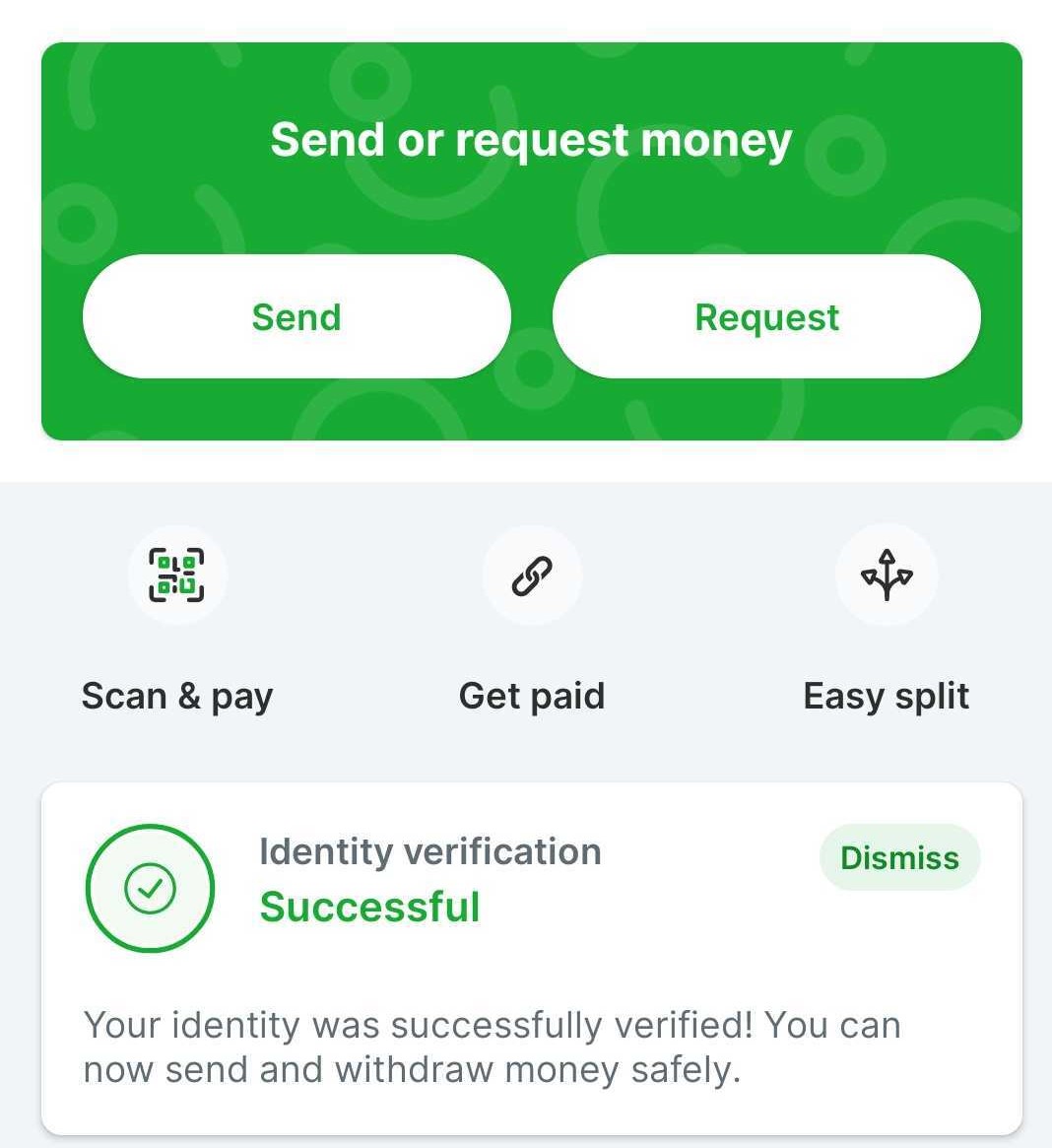 If you face an issue, you can contact us using the button below.