We have 3 categories of car types which vary in price, size and comfort level. You can simply select the one which suits your preference.
Budget

- Convenient and affordable, choose Go Awfar, Go Budget, Bikes, and Rickshaws for a quick way to get around the city.

Standard

- GO and Economy car types for a hassle-free ride for your daily needs

Premium

- Upgrade to business or first class car types for a premium experience
Note that some car types are permanent, some are only available for a promotional period, and some car types are only available to schedule for LATER rides.
How to check the available car types?
Simply follow the below steps: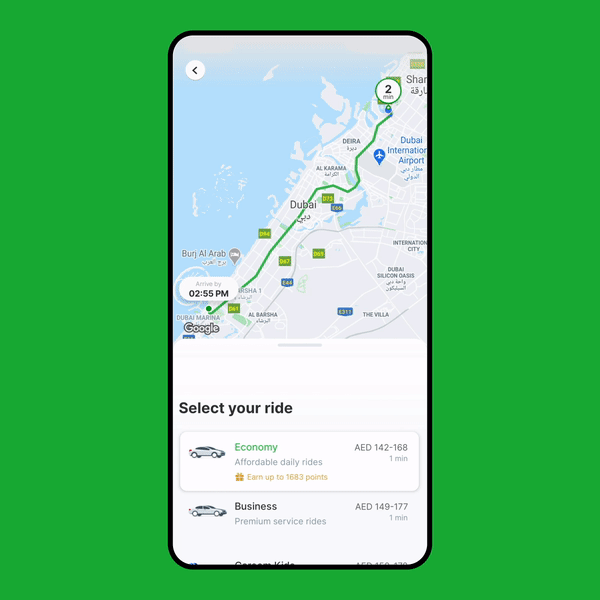 Tap on the car type selector at the bottom of the booking screen to scroll through the available car types
Note that changing the car type will affect the price of your ride.