You can tip your Captain to thank him for your delivery:
For online payments:
1. Select 'Food' on the app homepage
2. Add your location to find the restaurants delivering in your area
3. Select the restaurant from where you wish to order from
4. Fill up the basket with your favorite food and tap on 'Basket'
5. Choose an amount to tip/reward your Captain.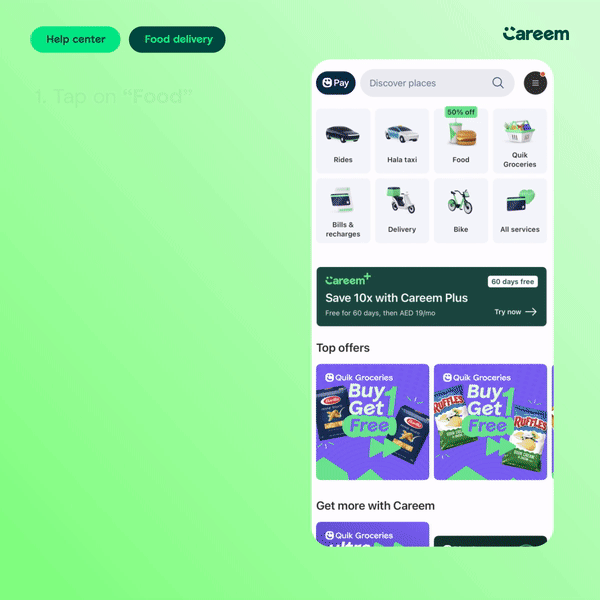 For cash payments:
You can tip the Captain in cash at the time of delivery
Note: You can't tip your Captain via online payment once the order has been placed.