What is peak pricing?
Peak pricing is usually applied when a lot of people need a Careem ride at the same time, resulting in higher waiting times as well.
The fares are increased to encourage more Captains to be available and accept bookings, to reduce your waiting time.

How does peak pricing appear on the app?
If peak pricing is being applied, this message will appear 'It's busy. Fares are higher than usual', after you confirm your booking details. Once you tap on this message, you will see the exact peak factor which will be applied on your total fare.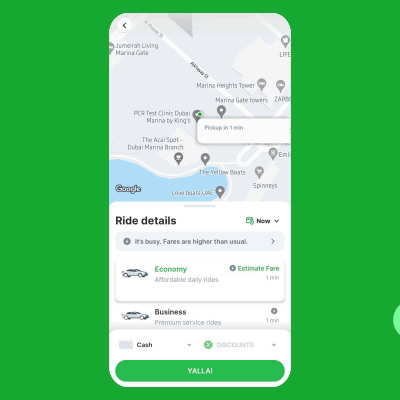 Note that:
The estimated fare for your selected car type will be shown with the peak pricing included
These estimates may vary based on traffic and higher in-journey wait times
We recommend you to book a LATER a ride to ensure that the Captain is at the pick up location at the required time and to avoid any peak charges on your trip