We would hate to see you go, but if you want to delete your account, you can request this from the Careem app by following below steps:
Select 'Menu' on the app homepage
Select 'Profile'
Scroll down and select 'Settings'
Select 'Delete my account' and confirm
Select 'Continue'
Select 'Confirm & continue'
Select the reason for deletion and select 'Submit'
Enter your password and select 'Delete my account'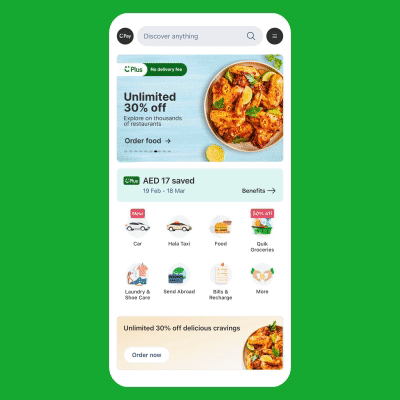 Note:
Deleting an account means that you will no longer be able to access your account after the deletion process is completed
This request can be made only through the Careem app
Account deletion can take up to 90 days
If you log in before the deletion process is completed, the deletion request will be cancelled
Once the request to delete your account has been completed, you will receive an SMS notification from our end. In the event there is any issue with deleting your account, you will also receive an SMS informing you of the situation.
Terms and conditions:
There should be no active/scheduled orders or bookings
There should be no active subscriptions (e.g. Careem Plus or Bike)
Your Pay wallet should have no remaining balance for 90 days which is since the time the request is created till the account is deleted.