What details can I edit in my account?
You can easily update the following details in your Careem account:
Name

Mobile number

Email

Password

Gender

Date of birth
How can I edit my account?
Simply follow the below steps: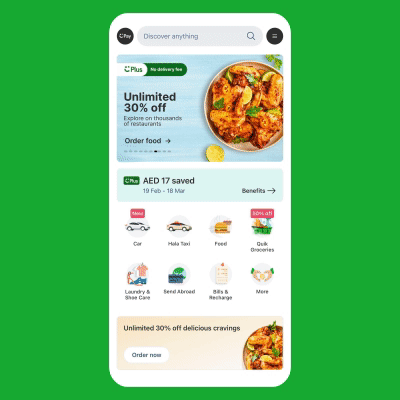 Select 'Menu' on the app homepage
Select 'Profile'
Select 'Personal information' under 'Your account'

Select whichever detail you want to update. To update your mobile number, you will be send a 4-digit code to verify the new number

You can also edit your profile on the web by signing in at www.careem.com

Note:
If you signed up through Facebook, you won't be able to change your password

If you want to set up a password, you can unlink your Careem account from Facebook
What to do if I face an error?
If you receive an error or are unable to change your account details, double check the following:
App version:

Upgrade the app to the latest version

Location services:

It should be enabled on your phone and set to high accuracy mode

Internet connection:

Make sure your phone has a stable connection
If this doesn't work and you're still facing an issue or need any further assistance, you can reach out here.