Adding a card:
Simply follow the below steps: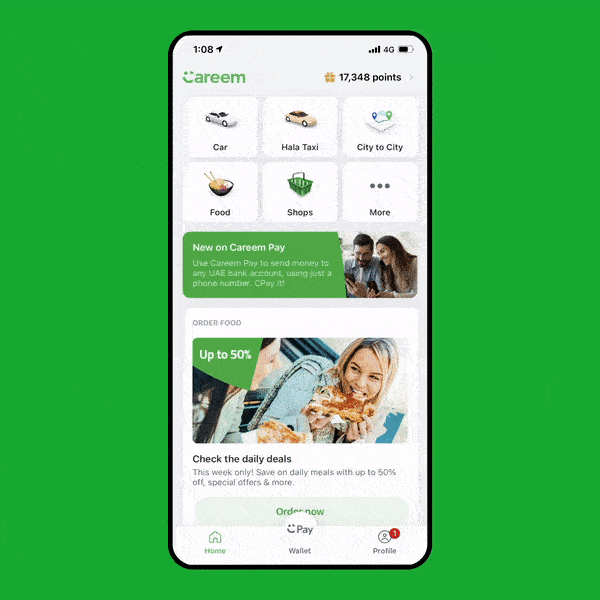 Go to CPay on the app home screen
Select 'Add card' under the 'Cards' section
Enter your card number
Enter the expiration date (MM/YY) and CVV/CSC number
Tap 'Verify card'
Note that:
We might send an OTP to your registered mobile number and your card will be added once you're authenticated.

In some cases we'll verify your card by placing a small amount on hold (not an actual charge), this amount will be released automatically.

All your card details are kept safe and secure.
What if I face an error while adding a card?
If you face an error, check the following:
App version

: Reinstall the Careem app to make sure you are on the latest version

3DS verification

: If your card supports 3DS authentication, make sure you complete all steps to successfully add your card

Bank issue:

Check with your bank and make sure that they have authorised Careem for online transactions
How to remove a card?
Simply follow the below steps.
Go to CPay on the app home screen
Tap on 'Manage' in the 'Cards' section
Tap on 'Edit' on the top right of the Cards page
Tap on the red delete sign next to the card you want to delete and confirm